Clients:
*Partial list*

Under Armour.
Steve Madden.
Google.
Thrillist.
Ducati.
Nespresso.

We Work.
Airbnb.
Meero.
Pareteum

Group 9 Media.
Brandman Agency.
Prosper Digital TV.
Snapwire.
United Nations.
Carnegie Hall.
Zagat.
Mercedes Benz Fashion Week.
Madison Square garden.
THE NEW YORK TIMES.
Pfizer.
Capital One Bank. (sponsor)
Viacom.
Archaeological Institute of America.
Michigan State (Governors office).
Lean Cuisine.
Runway Magazine (Paris/USA).
New York Fashion Week.
Van Wagner Advertising.
MGM Resorts International.
Lyft (app).
OnDeck Marketing
Tribecca Film Festival.
Bryant Park NY.
Shabby Apple Clothing.
Fashions Night Out.
New York Fashion Week.
Schmap.
Agency Model Management.
MSA Models.
Sphere Magazine (Yale University).
Women & Fashion Film Fest (NYC).
Berit New York (Haute Couture).
Graceful Chic Magazine.
Parque Magazine.
Du Coeur Magazine.
Imagebrief (Advertising).
Building Community Bridges INC. (Advertising/Humanitarian)
Nomi Network.
Hue Magazine (Fashion Institute of Technology - University).
SHAE NY.
Urb Magazine.
Juice Magazine.
The Gothamist.
Reuters.
American Journal of Public Health (cover).
Incytes Magazine (Humanitarian).
Skillpages (featured)
Guest of A Guest.
Thproductions.com.
EI Forum.
Redeemer.
Hope For New York.
Guest of a Guest.
ALM Magazine.
100cameras.org.
Bohemian Alien.
Jhp fest.
Alchemysocialclub.
Jones Day.
Hacid Magazine (Barcelona).

Folar Inc.
Electric Ai.
ASAPP.
Reviews: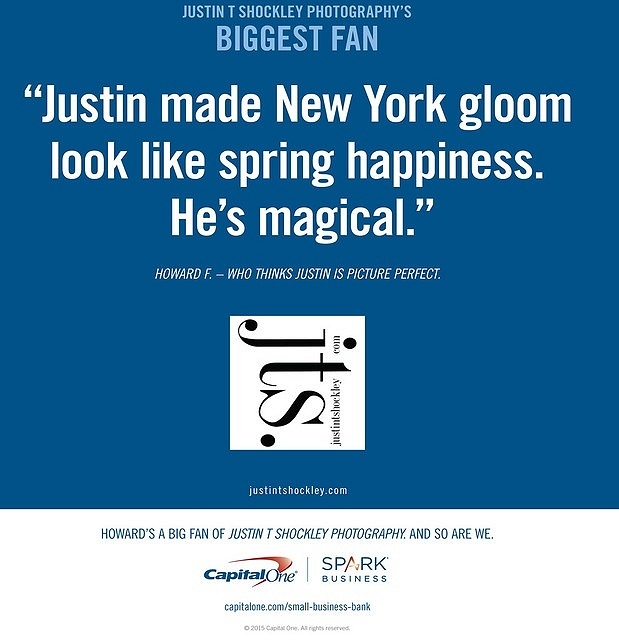 https://www.linkedin.com/in/jtshockley

https://www.yelp.com/biz/justin-t-shockley-photography-new-york